Image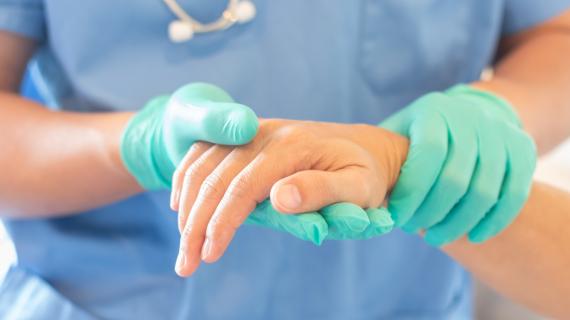 I am pleased to report that on September 6, the inaugural EPiHC meeting took place virtually, led by core team members and joined by more than 20 Founding Signatory organizations. This was an excellent kickoff session with participants chiming in from all corners of the globe, both in developed and developing countries. We discussed the initiative's core goals and next steps and provided the Founding Signatories a platform to share their ideas on how best to advance the initiative. This was the first in a rolling series of conversations we are planning.
The Signatories, a full list of which can be found here, are the backbone of the initiative and IFC is one of them. We have created an independent secretariat that will help drive EPiHC forward. We have also partnered with Crowell & Moring International LLC (CMI) to further develop EPiHC and expand its reach. CMI brings substantial expertise in international collective action initiatives to strengthen ethical business conduct, including in the medical device and biopharmaceutical sectors as well as healthcare systems.
This is a truly groundbreaking initiative, the first to focus specifically on the private healthcare services sector. We strongly encourage individual private health care organizations and health care associations to join, as well as investors in the health care space.
The COVID-19 pandemic is making it even more imperative to reinforce trust in healthcare systems, many of which are being put under unprecedented strain, with some struggling to coordinate efforts. Unfortunately, in this context, instances of questionable ethical practices can pop up and this is something EPiHC can help address.
In the next year or two we hope to persuade hundreds of organizations to sign up to EPiHC. As we expand its reach globally, we will put in place an advisory board comprising a mix of large and small organizations, both signatories and non-signatories, and thought leaders.
EPiHC is still in its infancy and we are open to fresh ideas on how to develop it. Among the strands we envisage are more information-sharing events, the creation of networks among EPiHC signatories, providing guidance in capacity building on ethical principles, and conducting surveys of members that yield novel insights.
Please take a moment to check out the EPiHC website (www.epihc.org) where you can access some promotional and educational materials and learn more about it and check out the EPiHC news page for latest developments. Interested organizations can also sign up electronically as an EPiHC signatory via the website.
To submit your ideas or if you have any questions, please contact the EPiHC secretariat via our online portal or feel free to email me directly at cdalton@ifc.org.
______________________________________
Charles Dalton, Senior Health Specialist, IFC
Charles Dalton has more than 30 years of operational and strategic management experience in public, private and health insurance settings and has applied this knowledge in both emerging and developing markets around the world.   His expertise and experience range from designing and evaluating investment opportunities in the private health sector through to "whole health system design" and implementation of policy/ strategy.   He has a practical understanding of challenges facing health systems in emerging markets and the opportunities presented for relevant and sustainable public-private collaboration as well as insight to the nuances of successful private health business growth in emerging markets.